Executive Coaching & Leadership Development for talented men & women leaders who want even better results at work and in life: improve your productivity, stretch and reach important leadership goals.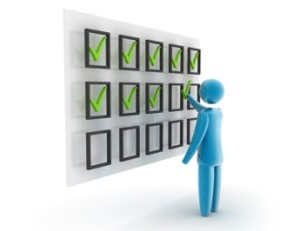 Everyone is a leader in their own right, be it at work, in their family or community.  Even before that, each one of us has the privilege and deep responsibility to lead ourselves through the terrain of our lives.  It is not possible to separate out Leadership evolution from personal growth & development.  The two go hand in hand.
My name is Colette Pellissier and the leaders I work with want to move the world forward.   All of them have a drive that transcends whatever their line of work might be, and that is for the people on their teams & the organization to be better because they were there. This kind of legacy requires leaders to commit to ongoing development so they can stay out in front of the next inevitable wave of change.
You have likely found your way here because you are on your growing edge and awakening to new possibilities for yourself as a leader.  Perhaps it is your internal compass that is asking you to explore new directions, or maybe you have received feedback about an area you need to address to take your leadership to the next level.
Working with me
To develop you into the extraordinary leader you are already becoming, we work together 1:1 by phone to help you define your goals & plan of action.  Magic happens as we work through your action plan together and address the material that comes up in the process for your growth & learning.  Leveraging disciplines of Spiritual Psychology, Positive Psychology, Emotional Quotient and Emotional Intelligence, Appreciative Inquiry, Strengths based insights and using a whole-person approach, you will develop a lasting capacity to self-reflect and make choices that are aligned with your most authentic leadership expression in all areas of your life.
The nature of this work requires you to create and fortify new mindsets and behaviors; as a result, the minimum engagement is 4 months with most clients noticing lasting impact in 6 – 8 months. Trust me, you are worth it!
Why choose Coach Colette?
I specialize in a whole-system, integrated approach to leadership & organizational effectiveness.  It inspires me to work with leaders who are willing to bare all to become the very best versions of themselves.  It takes tremendous clarity, courage & constancy of purpose.  And it is the stuff that leadership legacy is made of.
I am experienced in the space of transformational leadership.  From individual leader effectiveness to new team integration to complete team structure redesign & implementation, I have been unlocking potential in the Fortune 100 for more than 20 years.  I have a unique skill set that weaves together Spiritual Psychology, Positive Psychology, Emotional Quotient (EQ) / Emotional Intelligence (EI), Change Management, Diversity & Inclusion, various Leadership & Team Performance models, various Coaching models, Situational Leadership, and more.

I have decades of cross-functional, inter and intra departmental and cross-cultural business acumen.  In my experience, gone are the days of single-department impact on contemporary business issues.  The solution almost unanimously lies in the organization's ability to rally across individuals, teams, functions and geographies.  The professional you hire for support will need to know how to assess, strategize and action complex landscapes which give way to complex challenges and integrated solutions.
I am a highly trained, credentialed & experienced professional coach.  I have some of the very best training available in the coaching industry and am credentialed by the International Coach Federation (ICF).  Without exception, organization culture change involves the need to impart new or updated leadership skills.  Changes to behaviors and mindsets, which are known to be best enabled through coaching continuity programs.  Culture change is adaptive.  Training classes won't make it happen.  People will, and they need support to stay on track with the new way when yesterday's muscle memory and today's operational pressures pull them back to the old way.
Learn more about me
Executive Coaching & Leadership Development
This coaching is all about you, for you.  The areas we can focus on are vast, and include topics such as:
Finding Balance
Communication
Empowered Teams
Relationship Agility
Individual Performance
Team Performance
Coaching Skills
Comfort with Ambiguity & Uncertainty
Confidence
Stress Management
Engagement
Inclusive Leadership
Leadership Presence
Leadership Resilience
Crucial Conversations
New Leader Integration / new levels of accountability
Role Transition – before, during, after
Situational Leadership
Coaching for Change
If you don't see the topic that is on your mind, don't be discouraged.  Instead, contact me so we can discuss your unique needs and identify what form of support would suit you best at this time.