Implement powerful collaboration skills to transform your team's engagement and results.  Grow productivity, effectiveness and satisfaction.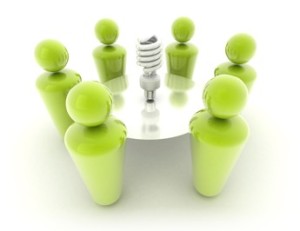 There is material difference between a collection of individuals and a high performing team, both in how they behave with one another, and with the business results they deliver.  Building Teams is a core requirement of the contemporary leader in any organization.  It requires presence, resilience and mindfulness.
It calls forward growth in EQ or Emotional Quotient, first with the leader so the leader can call forward similar growth in team members & peer leaders.  The capacity of any leader to engender trust with their team is paramount.  The capacity of their team members to behave with maturity, vulnerability and courage is only a micro-step behind that.
High Performing Teams start first as Effective Teams, with highly engaged leaders and team members who operate on the currency of trust.  To do this they must:
Build Emotional Intelligence capabilities of Self-Awareness, Self-Management, Motivation, Empathy & Social Skill as a foundation for resilience
Have the presence, capability and confidence to know fellow team members well as individuals, and to cultivate rapport with each other built on connection that transcends competition
Demonstrate the capacity to harvest each individuals' strength in the context of business demands to enable deep collaboration
Talk the talk and walk the talk of individual and team empowerment
A sampling of program offerings are provided below to give a flavor of what is possible.  Basic and advanced training can be provided; broader train-the-trainer programs are also available for most topics.  Custom programs can be designed based on your team's specific needs.
Working with me
Depending on the nature of the assignment, my work with teams starts by collecting data through focus groups, interviews and surveys to identify the potential leverage points for change.  Sometimes the assignment will be to work with a single team; sometimes it will be with a team leader, a department or an entire organization.  Regardless, my role is to reflect back the deep insights that reside in the feedback collected, and enable informed strategies & actions for leaders to unleash their brilliant potential and the brilliant potential of their team(s).
My values are reflected in the way I approach this work, in which I leverage positive psychology & emotional intelligence coaching, appreciative inquiry strategies and strength-based acumen.
The services I offer are highly experiential with some teaching/education, grounded in adult learning principles.  There is a multitude of research that tells us traditional training does not affect lasting change in the areas that are of most concern to the development of leadership & team effectiveness; as a result, many of our programs include a 6 to 12 month continuity plan for integration after the classroom experience concludes.
Why choose Coach Colette?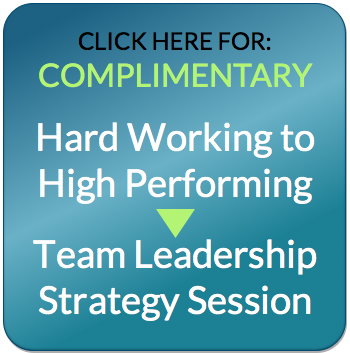 I specialize in a whole-system, integrated approach to leadership & organizational development.  It inspires me to work with leaders who are willing to bare all to become the very best versions of themselves.  It takes tremendous clarity, courage & constancy of purpose.  And it is the stuff that leadership legacy is made of.
I am experienced in the space of transformational leadership & building high performing teams.  From individual leader effectiveness to new team integration & high performance collaboration, to complete team structure redesign & implementation, I have been unlocking potential in the Fortune 100 for more than 20 years.  I have a unique skill set that weaves together Spiritual Psychology, Positive Psychology, Emotional Quotient (EQ) / Emotional Intelligence (EI), Change Management, Diversity & Inclusion, various Leadership & Team Performance models, various Coaching models, Situational Leadership, and more.
I have decades of intra-departmental, cross-functional and cross-cultural business acumen.  In my experience, gone are the days of single-department impact on contemporary business issues.  The solution almost unanimously lies in the organization's ability to rally across individuals, teams, functions and geographies.  The professional you hire for support will need to know how to assess, strategize and action complex landscapes which give way to integrated solutions for complex challenges.
I am a highly trained, credentialed & experienced professional coach.  I have some of the very best training available in the coaching industry and am credentialed by the International Coach Federation (ICF).  Without exception, organization culture change involves the need to impart new or updated leadership skills.  Changes to behaviors and mindsets, which are known to be best enabled through coaching continuity programs.  Culture change is adaptive.  Training classes won't make it happen.  People will, and they need support to stay on track with the new way when yesterday's muscle memory and today's operational pressures pull them back to old habits.
Learn more about me
Sample Service offering
Coaching Skills for Line Managers – Transform organization accountability and ownership by developing line managers into leaders.  Learning how to coach vs tell is often the most challenging transition for new managers.  Program includes 1 1/2 day classroom portion and up to 12 months 1:1 coaching support for participants.
Leadership Development Program – Provide leaders with an experiential and truly transformational experience.  Learn skills, tools and practices to lead from the inside-out.  Inspire self awareness and confidence to lead authentically. Program includes 2 1/2 day classroom experience and 6 months group accountability sessions.
Beyond Diversity: Building an Inclusive Workplace – Stretch your team or your organization's definition of diversity and learn skills to build competency around inclusive ways of being.  Great for team unit participation, 1 day workshop.
Team Building & Team Effectiveness Facilitation – Design meetings and team events to accomplish your specific goals.  Grow your team's effectiveness and engagement.
New Leader Assimilation Program / First Time Manager Onboarding Program – Set new leaders up for success by offering them coaching support, including a facilitated session(s) with their new teams.  Positive first impressions go a long way to build trust and accelerate team cohesion during leadership transitions.
Mentoring Circles Program – Create community and leverage adult learning theory by offering a program where participants learn from each other in a group setting.  Customize the program based on specific business needs & drive engagement by creating a space where learning is organic, fun and linked to your strategic direction.
2 to 4 Hour Workshop: Appreciating Differences in Communication Style – Improve organization communication and interpersonal effectiveness by providing context about communication styles.  Participants explore their own communication biases and create a personal growth plan.  This is an energizing, inspiring workshop!
Consider Creating an Individualized Offering Based on your Unique Needs
Custom Program Design: Let's talk about your needs and create a program just for you
High Performing Team (HPT) Assessments & Action Plans
HPT Facilitation Services
I can help you elevate your team's performance.  Contact me to discuss your team's needs.